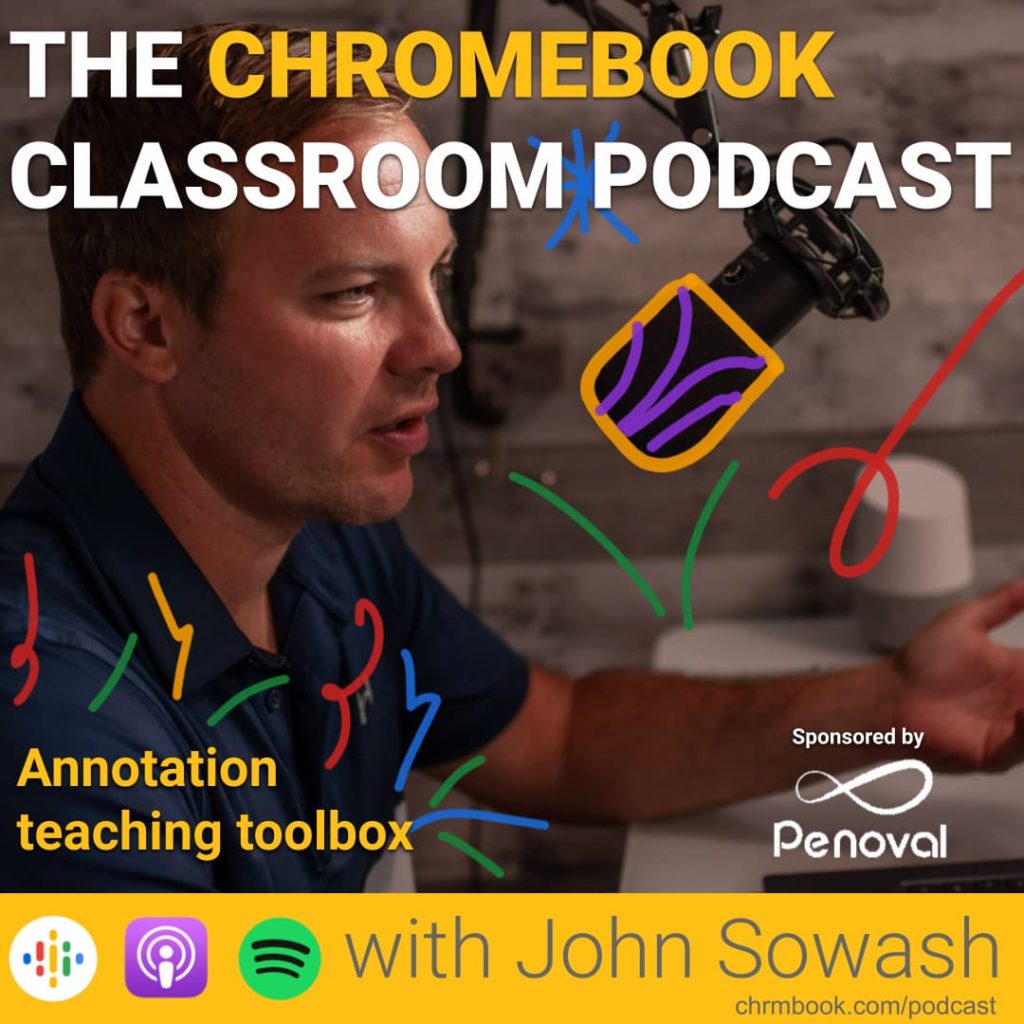 Touch-screen Chromebooks have come a long way. Today, there is a wide range of drawing applications you can use to annotate, take notes, and record a lesson.
Here are my favorite tools for drawing, sketching, and doodling on your Chromebook.
This episode kicks off my 2022 "toolbox" series of episodes where I will be sharing my favorite classroom tools to help you prepare for the 2022-23 school year.
Episode Sponsor: Penoval
The Penoval USI702 is an awesome digital pen, and the only one that features a built-in eraser. Enhance your touch-screen Chromebook with this great digital stylus.
Related: This class is creating digital art with Chromebooks!
Annotations
Gallery app – great for annotating images and PDFs (built in to every Chromebook)
Chrome Canvas – great for annotating images and screenshots. (free)
Kami – my recommendation for annotating PDFs (freemium)
Paint Online – a Chrome extension that lets you write on any web page (even Google Slides).
Video Annotations
Screencastify – a classic tool I have been using for years! (freemium)
Screencast – the latest addition to your Chromebook (free)
ScreenPal – a Chrome extension that lets you add videos to any text field (free)
Hand-written notes
Just for fun
Related post: Create sketchnotes with a Chromebook!
What drawing application did I miss?
There are dozens of great drawing applications, which one didn't may my list! Send me a tweet (@jrsowash) or leave a comment on this post and share your favorite tool for annotating, taking notes, and creating digital art.